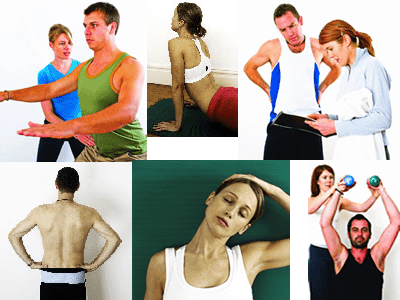 Sports

Injury Treatment.

Physiotherapy.
At The Fix Program, our physiotherapists love treating the range of sports injuries, from niggly swimmer's shoulders to tennis elbows, runner's knees to sprained ankles.
Whether a new injury from the weekend, or an ongoing chronic niggle, sports physiotherapy is all about rehabilitation and getting you back in the pool, on the road or on the field.
We will help you recover in 3 steps
reduce pain and inflammation in those early days
restore joint and muscle movement
strengthen and improve movement control
We believe in exercise as therapy and very quickly you will be taken through your stride. As your injury improves, your levels of exercise will be increased in the clinic. And not just the sore bit. We believe in exercising the whole you, from your trunk and pelvic stability to leg and shoulder strength.
You take your body to the limits in your sport. Why not have a body that is better balanced and controlled to prevent re-injury?
We can't always prevent those sprains and strains as you push to your limits, but we can get you back better and stronger than before.