What is the common intervention plan for injured workers?
Step 1: A senior physiotherapist will undertake a formal screening assessment. Any other relevant parties will be consulted in this process.
Step 2: A targeted intervention is then developed specifically for the worker, by the physiotherapist. All programs are tailored to the individual, to provide the plan most likely to assist the worker return to work.
Step 3: The proposed intervention is documented in a management plan, along with a cost outline, and application for insurer approval. The suggested treatment strategy will always develop the worker's skill in self-managing their condition.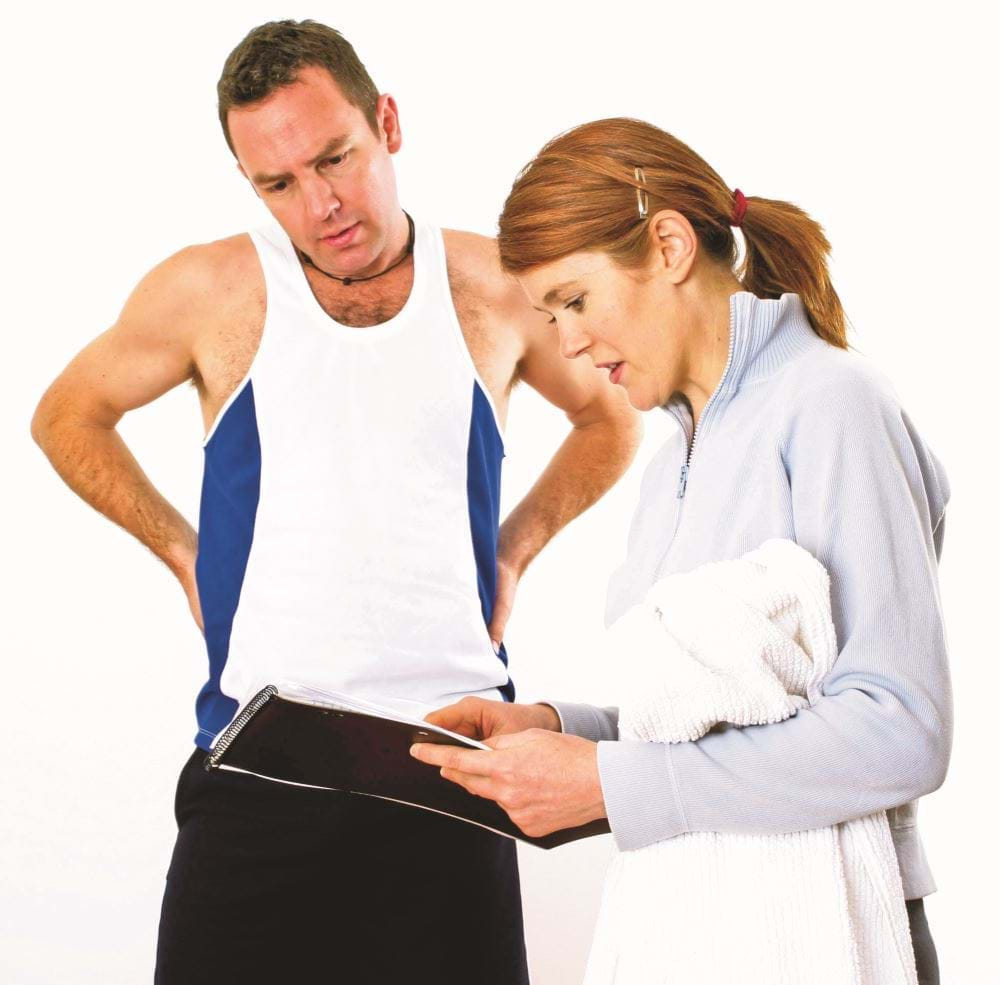 The formal screening assessment
A clinical and functional assessment is carried out by a physiotherapist to determine the client's suitability for The Fix Program. The client is interviewed and all other parties are contacted to establish the history of injury, the current treatment plan and the rehabilitation goals.
Objective functional measures of pain, work ability, strength, flexibility, disability, and psycho-social factors are recorded by the physiotherapist. Following the assessment the referrer and treating professional is contacted by telephone to discuss these findings. A written full report detailing our findings and recommendations is forwarded to the insurer, case manager, the nominated treating doctor, and involved rehabilitation co-ordinator and therapists.
This full report will highlight:
The relevant neuro-musculoskeletal findings
The results of the psychosocial screening assessment
Measured functional activity tolerances
Physical tolerances compared to job description
An estimate of prognosis for improvement through active rehabilitation, including functional and work goals
Detail of the recommended treatment strategy
The cost of this screening assessment is coded and charged in accordance with the NSW Workcover Guidelines.
The Fix Program Intervention
The intervention of each injured worker is targeted and recommended after the screening assessment.
The treatment will usually include a mix of:
Targeted one-to-one education sessions
Incremental activity practice linked to work activity
Trunk stabilisation exercises targeted at the lumbo-pelvic and shoulder girldes
Coaching to develop problem-solving skills
Follow-up appointment
1. The one to one sessions
These sessions are not always necessary but are indicated with workers assessed with the presence of yellow-flags for psycho-social barriers and harmful pain belief systems. The sessions are conducted face to face with the worker and are education based. Goal setting and activity pacing plans to achieve functional goals are introduced and begun.
Intensive pain education is also conducted for those suffering from chronic pain. Highly detailed pain physiology forms the basis of this education. Our approach is different from the widely used anatomical explanations about injury given to clients, which may increase pain catastrophising and feelings of hopelessness. Our goal for our clients is to have a deep understanding of pain physiology and the changes that occur in the nervous system in chronic pain. Clinical trials show that this understanding alone can actually reduce pain and improve physical performance (1).
The intensive pain education component is based on the latest research and book Explain Pain developed by Dr Lorimer Moseley and David Butler. A copy is provided to all our clients. Dr Lorimer Moseley's published papers detail the success of pain physiology education, in chronic low back pain patients(2).
2. The small group sessions
These involve precise core stabilising exercises and traditional strengthening, whole body mobility, stretching exercise and education sessions. They take place in a physiotherapy supervised small class setting.
The Fix Program group classes typically run for 10 weeks, with attendance required at an 1 hour class per week. Our physiotherapists are experts in therapeutic exercise. The groups consist of a maximum of 5 clients.
The client will benefit by becoming more active and more confident in movement, being gradually exposed to fearful movements and work postures. They will learn exercise and manual handling strategies that they can use long term at home and in the workplace.
3. The follow up
This follow up visit allows for home exercise program progression and re-establishment of new functional goals and pacing plans. It allows for the worker to settle any ongoing issues. In addition, the physiotherapist can ensure long term compliance of the ongoing self-management and coping strategies successfully put in place at the completion of the classes.
(1) Moseley GL (2004) Evidence for a direct relationship between cognitive and physical change during an education intervention in people with chronic lower back pain. European Journal of Pain 8:39-45

(2) Butler DS and Moseley GL (2003) Explain Pain. Adelaide, Published by Noigroup Publications for NOI Australasia, Pty Ltd.
---
Insurance Links